Disc Brake Actuator, Ufp A-75Xl With 7,500# Capacityand 2" Ball. Weld-On (Old Ufp# 34607)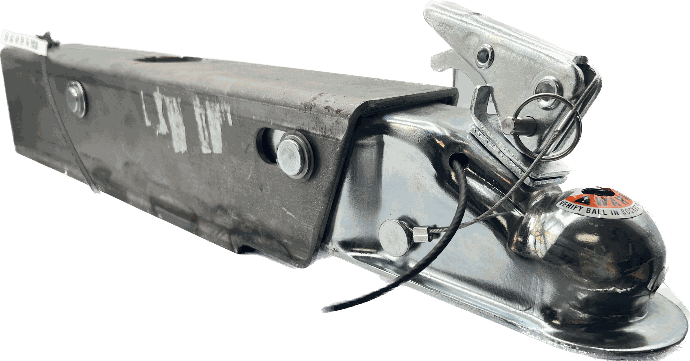 Disc Brake Actuator, Ufp A-75Xl With 7,500# Capacityand 2" Ball. Weld-On (Old Ufp# 34607)
SKU: 099-075-22
UFP By DEXTER A-75XL Hydraulic Surge Brake Actuator (Disc Brakes) - 2"/50MM Ball Standard Lever latch ball coupler - 7,500 lb rating Prime Painted Black Weld on housing.

Electric back up solenoid included with this model. For use with Single and Tandem axle setups.

Capacity: 7,500 lbs
Brake Type: Hydraulic Surge - Disc
Coupler Type: 2"/50MM Lever latch mechanism
Housing: 19" Long - Primer finish, for 3"x3" and 3"x4" Straight Tongues
Unique to the A-75 Actuator is a hole at the top of the ball socket acting as a visual indicator ensuring that the hitch ball is properly seated.

UFP By DEXTER Hydraulic Surge Actuators cushion the trailer movement during deceleration by automatically synchronizing the trailer brakes with the tow vehicle brakes.
Their linear stroke design provides uniform brake line pressure throughout the stroke for improved stopping and smooth operation.
We're currently collecting product reviews for this item. In the meantime, here are some reviews from our past customers sharing their overall shopping experience.
95%
of customers that buy
from this merchant give
them a 4 or 5-Star rating.
September 23, 2020 by
Mr. M.
(CA, United States)
September 2, 2020 by
Brian R.
(IL, United States)