Ufp Db-35 Zinc Caliper Assembly, Includes Pads, Right Hand Side, Bulk (41050)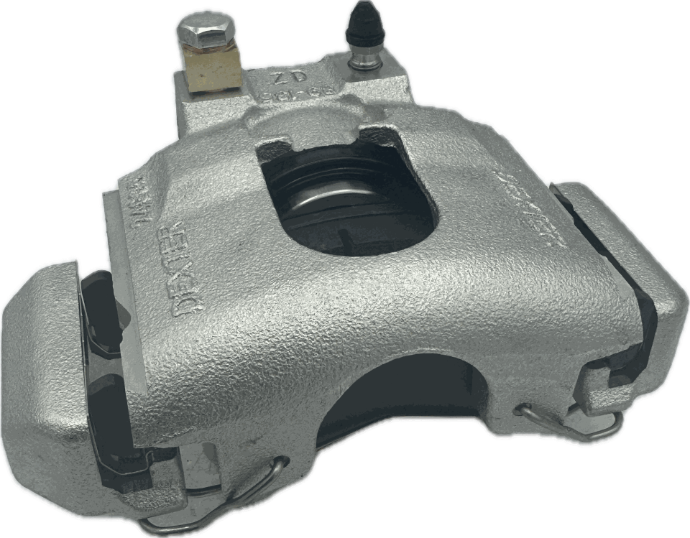 Ufp Db-35 Zinc Caliper Assembly, Includes Pads, Right Hand Side, Bulk (41050)
SKU: 089-135-24
UFP # 089-008-02 (Old UFP # 41050) Right hand side UFP DB-35 model caliper with zinc plated body for corrosion resistance, hard chrome plated piston, stainless steel brake pad guides and stainless steel anti-rattle clips for smooth and quiet trailering and braking. It also includes pre-loaded organic brake pads.
brake pad material formulated for corrosion protection and reduced rotor wear.
Can be mounted universally by switching bleeder and banjo fitting. Used with 9.75" and 12" diameter rotor.
NOTE:  Not to be used with 10.25" diameter rotor.

Model DB-35 Brake Calipers mount directly to trailer axle brake flange with 2 mounting bolts #007-299-00 (included).

UFP Part # 089-008-02 and UFP Part # 41050: UFP DB-35 Disc Brake Caliper, Zinc Plated
Load Rite# 4265.37U
We're currently collecting product reviews for this item. In the meantime, here are some reviews from our past customers sharing their overall shopping experience.
95%
of customers that buy
from this merchant give
them a 4 or 5-Star rating.
September 23, 2020 by
Mr. M.
(CA, United States)
September 2, 2020 by
Brian R.
(IL, United States)